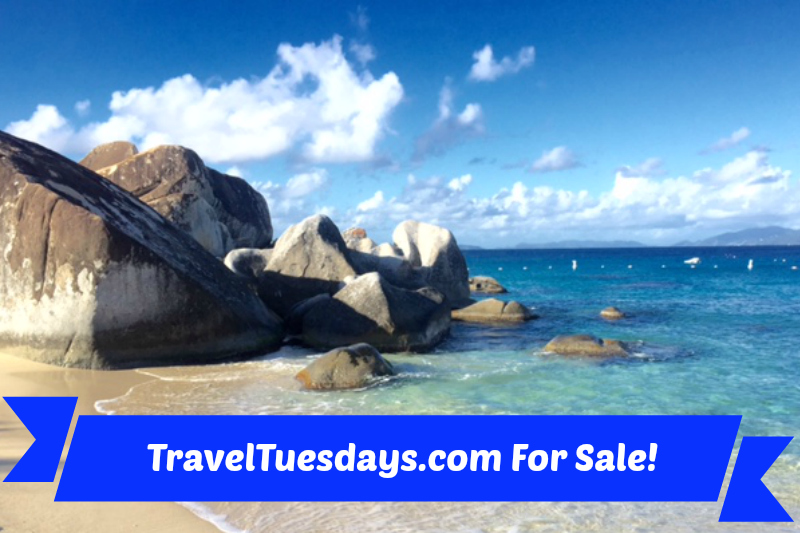 When you're looking to name your travel website, something smart, memorable and brandable, it can seem almost impossible to find the domain name you want because so many top travel domain names are already taken.
The key is finding short, recognizable top travel domain names that are easy to remember and already trending on social media. One example of a top travel domain name that's for sale is www.traveltuesdays.com,
The phrase Travel Tuesdays is now synonymous with the travel industry with #TravelTuesdays trending every week in social media. Travel Tuesdays is also being used by travel businesses, travel media, travel influencers and travelers in everything from travel tours and vacation packages to travel tips and travel deals.
I purchased www.traveltuesdays.com in 2009, as I was just starting out with my Travel Therapy TV brand and I was promoting my TV segments on what I was calling "Travel Tuesdays". My Travel Therapy TV segment quickly started running on every day of the week on television, nationally and internationally, so I never had a need to develop www.traveltuesdays.com.
I've always loved the phrase Travel Tuesdays and have used #TravelTuesdays in my Travel Therapy social media. It's great to see how this top trending travel phrase has taken off over the last few years.
Just recently I built a quick Travel Tuesdays website and added some of my Travel Therapy TV videos to show just one example of how www.traveltuesdays.com could capitalize on the popularity of the Travel Tuesdays phrase.
Leaders in the travel industry looking for a premium travel domain name should consider all the different ways you can use www.traveltuesdays.com and check out the list of additional top travel domain names for sale.
Top Travel Domain Names For Sale: